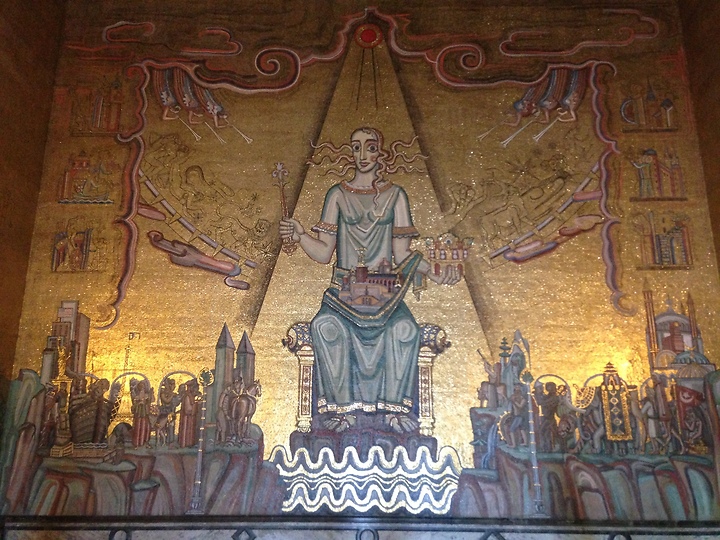 The Golden hall in Stockholm City Hall
This is where the guest to the Nobel Banquet that is held on the 10th of December every year dance to end the the long day. The walls in the hall is decorated with 23,5 carat gold mosaic pieces, and the motifs are symbols and images of Stockholm, Sweden, and the rest of the world. The woman in the centre is The Queen of lake Mälaren, one of the names of the city of Stockholm. An other name is The Capital of Scandinavia.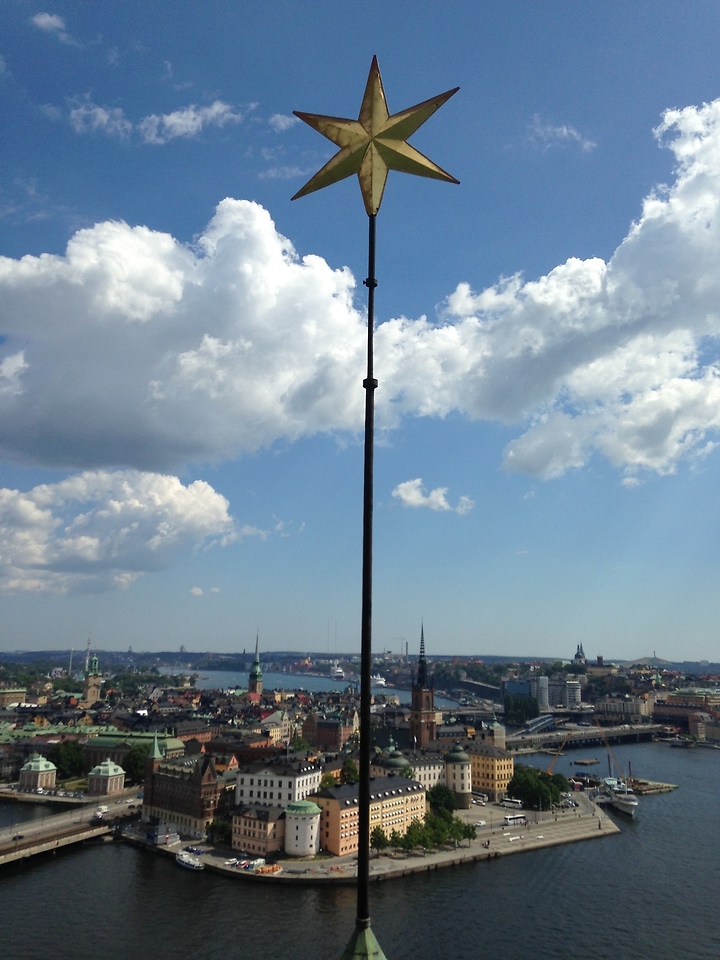 Tornet i Stockholms Stadshus.
Fantastisk utsikt över Gamla Stan.